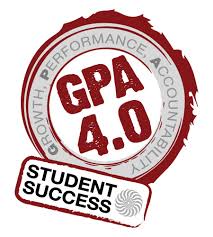 Westchester Community College recognizes the impact that the Coronavirus (COVID-19) pandemic is having on student learning during the Spring 2020 semester. Because of this public health crisis, students are facing numerous obstacles to their academic success. In light of these unforeseen obstacles, the college has developed the following policy for the pass/credit/no credit grading option effective for the Spring 2020 semester only.
This Spring 2020 semester you have the option to request the administrative grades below if you believe that the grade you earned can be detrimental to your educational journey.
You will automatically earn a grade in the class (A to F) unless you opt into the Pass / Credit / No Credit Grading Option option.
Please review the entire post to ensure you choose what is best for your educational journey.
Policy
A student can choose the pass/credit/no credit grading option for any course taken during the Spring 2020 semester, except courses taken during the 1st 7.5-week session:
P (Passed Course) = C or better
CR (Credit for Course) = D
NC (No Credit) = F
Pass/Credit/No Credit grades DO NOT AFFECT your GPA. There is no maximum number of courses for which a student can choose the P/CR/NC option; however, some programs are exempt from this policy (see below).
A student can choose the Pass/Credit/No Credit option after final grades have posted for Spring 2020. A student must choose the Pass/Credit/No Credit option by Monday, June 15, 2020. Once the Pass/Credit/No Credit option has been processed, the change is permanent; there is no way to go back to your original grade.
Before you make a decision to switch from a GPA and ask for a Pass/Credit/No Credit grade it is crucial you understand the impact of selecting this option.
Please consider the following:
Some institutions may not accept a course grade of P for transfer credit.
You may need GPA course grades in order to meet the institutional GPA requirement for graduation.
You may need GPA course grades in order to demonstrate satisfactory academic progress for future financial aid.
Program accreditors may have requirements regarding the maximum percentage of courses that may be graded pass/fail.
Licensure/certification-qualifying programs may be impacted by licensing/certification requirements.
A student interested in entering one of our allied health programs should be cautious about using Pass/Credit/No Credit because recorded letter grades are required for admission.
The following programs are exempt from this policy because of specific requirements in the major or requirements that lead to licensure or certification:
Chemical Dependency AAS & Certificate; Dietetic Technician AAS; Health Information Technology AAS; Medical Billing Certificate; Medical Coding Certificate; Nursing AAS; Paramedic AAS & Certificate; Radiologic Technology AAS; Respiratory Care AAS; Veterinary Technology AAS.
Additionally, although these programs are exempt from the P/CR/NC option, this option may be applied to certain General Education courses in some of these programs with the approval of the Curriculum Chair.
The form to submit your request to move from a GPA to a Pass/Credit/No Credit will not be available until your final grades have been posted. You will receive an email when the form is available on the website.
When the form is available you must complete the form and submit it to the Registrar's Office by Monday, June 15, 2020.

Please consider talking to your curriculum chair, counselor, or school dean before making a final decision.
How is my GPA calculated?
Grade Points, Credit Hours, Index
The credit hour value of a course is determined by the number of hours per week for which the course is scheduled to meet during a regular semester. In general, one credit hour is given for each hour of class (lecture-recitation) per week and one-third or one-half credit hour for each hour per week of laboratory or courses where outside preparation is less extensive. Note that, in general, students should expect to spend two hours working on course-related projects and assignments outside of the classroom for each one hour spent in class.
Grade points are obtained by multiplying credit hours by the quality points corresponding to the letter grade earned in the course. For example, a grade of "A" in a three-credit-hour course would give a total of 4 quality points x 3 credit hours = 12-grade points. A grade of "B" in the same course would give a grade point total of 3 x 3 = 9 points.
The grade point average is obtained by dividing the total number of grade points earned in all courses by the number of credit hours attempted (withdrawals are not considered attempts). If all grades are "A," the index would be 4.0; B = 3.0; C = 2.0; D = 1.0; F = 0.0.
For information on Grade Points, Credit Hours, and more visit the catalog here.
Here is a gpa calculator https://www.calculator.net/gpa-calculator.html/
If you have questions about the policy please contact academicaffairs@suywcc.edu